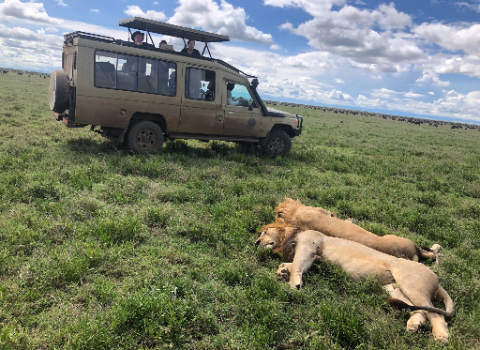 Tanzania family safari. Africa family safari in Tanzania wildlife Safaris
On this Tanzania Family Safari. Is The Perfect Way to Experience Africa Safari.
Tanzania is a beautiful country with a lot to offer families. From the breathtaking scenery of the Serengeti National Park to the bustling city of Dar es Salaam, there's something for everyone in Tanzania.
A family safari is a great way to experience all that Tanzania has to offer. You'll get to see the amazing wildlife, learn about the local culture, and make memories that will last a lifetime.
Here are some of the activities that families can enjoy on a Tanzania safari
Game drives.
Go on game drives in the national parks and see animals like lions, elephants, giraffes, and zebras in their natural habitat.
Hot air balloon safaris.
Take a hot air balloon safari over the Serengeti National Park and get a bird's eye view of the animals and the landscape.
Cultural experiences.
Visit a local village and learn about the Maasai culture.
Beach time.
Relax on the beach in Zanzibar or Pemba Island and soak up the sun.If you're looking for a family-friendly safari, Tanzania is the perfect destination. With its stunning scenery, amazing wildlife, and rich culture, Tanzania is sure to amaze and delight the whole family.
Book your Tanzania family safari today!