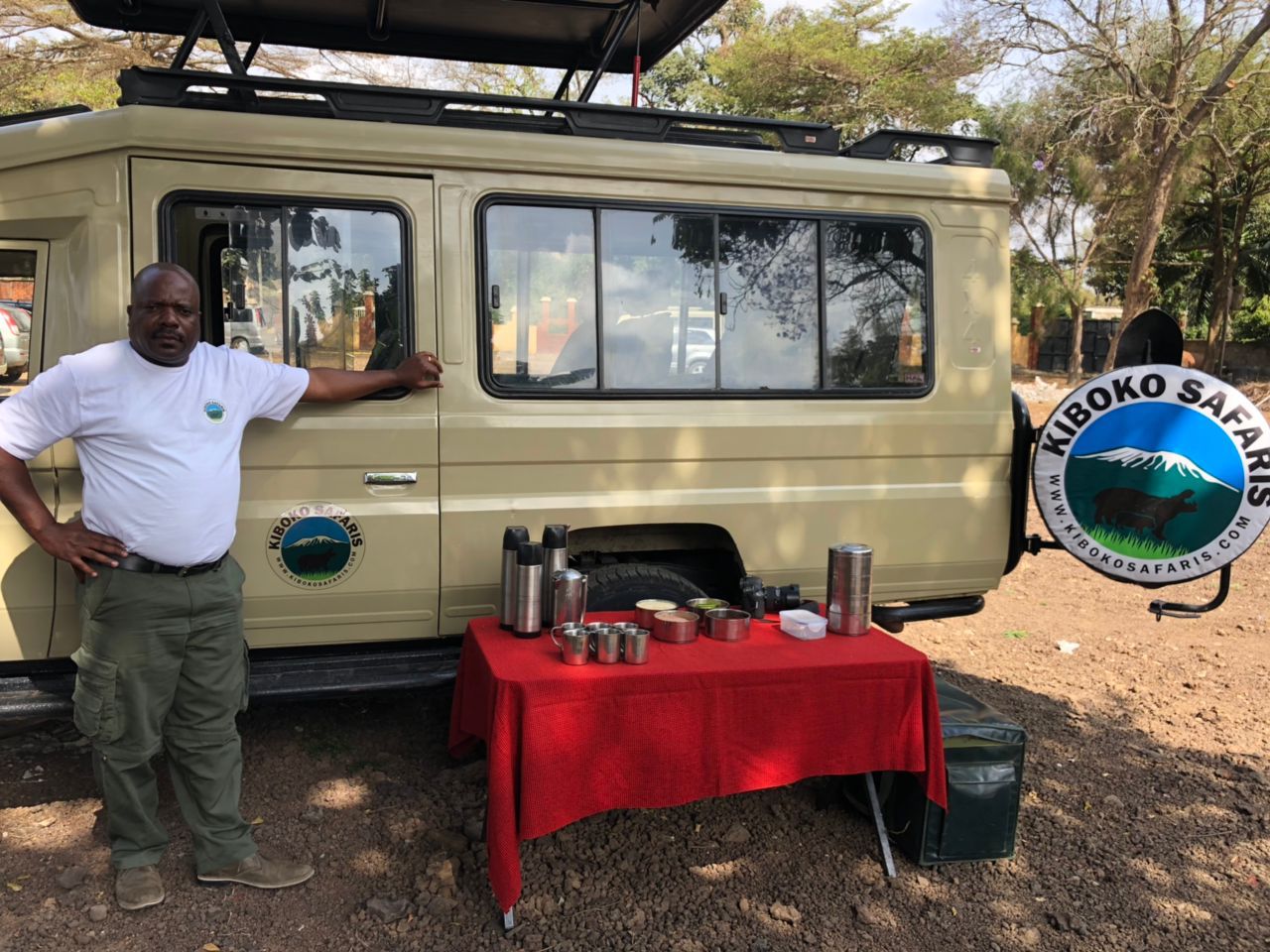 Our specially adapted Toyota 4×4 Safari vehicles are as much at home in the Serengeti as the animals we visit – giving you a safe yet clear view of nature's great dramas.
We take real pride in infinite attention to detail, with particular emphasis on comfort and safety: our prime objective is to get you as close to the action as possible, whilst remaining totally safe.
Each safari vehicle can be configured to a maximum of 9 possible seats, but our policy is to have no more than 6 people to a vehicle – ensuring maximum comfort and the best sight lines for game viewing and taking photos. We can always increase capacity if families want to travel together.
Each bucket seat is covered in canvas for comfort with storage pockets and arm rests. Your 4×4 is fitted with a VHF radio, spare tires, an electric winch and extra high lift jack and spades for muddy terrain. All our game vehicles are maintained to the highest standard and replaced regularly.
Every thought has been given to improve the game drive experience and every vehicle has reference wildlife books, binoculars and camera charging points in case your battery runs low during the day. Your ranger will also provide you with fleece blankets and hot water bottles, to keep off the cold during chilly Serengeti mornings.
An assortment of chilled drinks is kept on board, ranging from local beer to Sauvignon Blanc and soft drinks. Food to suit all tastes is served from the special buffet table mounted on the side of the vehicle. Sitting under the shade of an acacia tree and grazing while gazing creates a truly memorable experience.