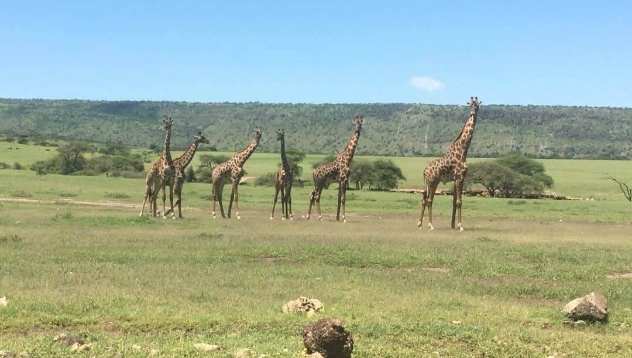 Mto wa Mbu Safari and cultural tourism
Mto wa Mbu Safari is the perfect way to experience the wilds of Tanzania.
Located in the Lake Manyara National Park, Mto wa Mbu Safari offers a variety of safaris, from budget-friendly options to luxurious experiences.
Here are some of the things you can see and do on a Mto wa Mbu Safari:
Spot the Big Five:
The Big Five are lions, elephants, leopards, rhinos, and buffaloes. These animals are all found in the Lake Manyara National Park, and you have a good chance of seeing them on your safari.
Watch the Great Migration:
The Great Migration is one of the most amazing natural spectacles on Earth. Millions of wildebeest, zebras, and other animals migrate across the Serengeti National Park in search of food and water. You can see the Great Migration from Mto wa Mbu Safari, but you'll need to time your trip right.
Go on a walking safari:
Walking safaris are a great way to get up close and personal with the wildlife. You'll be accompanied by an experienced guide who will help you spot animals and learn about their behavior.
Go on a night safari:
Night safaris are a unique way to experience the African bush. You'll be able to see animals that are active at night, such as lions, leopards, and hyenas.
Visit the Mto wa Mbu village:
The Mto wa Mbu village is a small Maasai village located just outside of the Lake Manyara National Park. You can visit the village and learn about Maasai culture.
No matter what your interests are, you are sure to find a safari at Mto wa Mbu Safari that is perfect for you. So what are you waiting for?
Start planning your Mto wa Mbu Safari today!