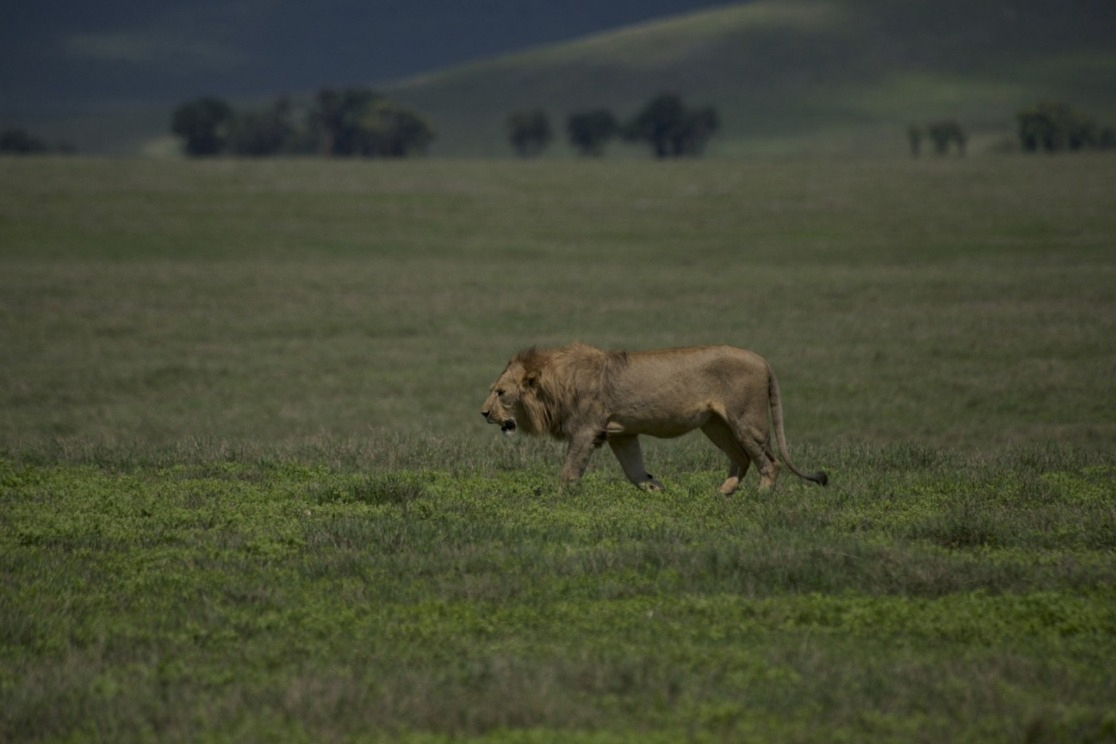 Quick Itinerary Overview
10- Days Kenya Luxury Safari in All Major Parks in Kenya
On this 10-day luxury private safari adventure, guests will visit all the major parks in Kenya. Amboseli National Park for close-range Elephants and mt. Kilimanjaro viewing, Olpajeta Conservancy for Rhinos and chimpanzees, Samburu Game Reserve for Samburu special five, Lake Nakuru for Flamingos, winding up in Masai Mara, the highlight of every safari in Kenya. It's the best package for animal lovers. Also, we can customize it to fit your taste and preference. Come explore safari with us!
Itinerary
Day 1: NAIROBI - AMBOSELI NATIONAL PARK
After breakfast, we'll depart from Nairobi for Amboseli National Park. Most famous for its stunning views of Africa's highest mountain, Mt. Kilimanjaro, the park offers photographers the rare opportunity to snap photos of elephants, lions, zebras, and giraffes against the startling backdrop of Africa's most famous mountain.You'll have lunch at your lodge upon arrival before heading out into the park for an afternoon game drive.
Day 2: AMBOSELI NATIONAL PARK
Wake before the dawn for an unforgettable sunrise game drive within the park. Kilimanjaro never looks quite as beautiful as she does first thing in the morning, and you'll also get to see predators such as leopards, lions, and cheetahs out on the prowl in the cooler morning air.
They don't call Amboseli the Royal Court of Kilimanjaro for nothing, and as you take in its large elephant herds and the stunning panorama of Mt. Kilimanjaro, you'll see why this is one of Kenya's most beloved parks.After your morning game drive and a late breakfast, relax at the lodge for a few hours before heading out into thepark again in the afternoon. With the animals largely inactive during the warm midday hours, you can get some rest before catching them out and about in the cooling.
Day 3: AMBOSELI NATIONAL PARK - OL PEJETA CONSERVANCY
With a picnic lunch in hand, you'll depart from Amboseli after an early breakfast for the drive to Ol Pejeta
Conservancy, sometimes known as Sweet Waters. Your drive not only takes you back through bustling
Nairobi and then through the beautiful farm country of Kiyuku, but brings you to the very foothills of Mt. Kenya – Kenya's highest mountain. After arriving at Ol Pejeta, you'll pay a visit to the park's famous chimpanzee sanctuary to meet its adopted residents and then head out into the park proper for an
evening game drive.
Day 4: OL PEJETA CONSERVANCY - SAMBURU GAME RESERVE
You'll trade the well-known safari spots for one a little more off-the-beaten-track as you head north to the rugged and semi-arid Samburu.
As famous for its unique landscape as it is for the presence of familiar faces such as leopards, lions, antelopes, and giraffes – the park's real claim to fame is its own "Special Five", a collection of animals found nowhere else in Kenya. These include the Somali ostrich, reticulated giraffe, Grevy's
Zebra, the long-necked gerenuk, and the Besia Oryx. You'll enjoy an afternoon game drive through this unique park
Day 5: SAMBURU GAME RESERVE
You'll have a full day to explore the park in search of its rarer inhabitants as well as the likes of leopards, lions, hyenas, cheetahs, antelopes, and more. While Samburu is smaller than other Kenyan parks and
reserves, its diverse wildlife tend to cluster closer together near the life-giving Ewaso Ng'iro River, making it an ideal place to set up camp and do some game-viewing.
Day 6: SAMBURU GAME RESERVE - LAKE NAKURU NATIONAL PARK
You'll set off after breakfast for your trek to Lake Nakuru National Park in the Great Rift Valley. Formerly famous for its flamingos, the park is now better known for its large herds of buffalo and the presence of both the black and white rhinoceros.
You'll enjoy a hot lunch at your lodge before taking an afternoon game drive along the shores of the lake to spot baboons, buffalo, lions, leopards, waterbucks, and more
Day 7: LAKE NAKURU NATIONAL PARK - LAKE BOGORIA - LAKE NAIVASHA
It's a day of lake exploration as you visit two more of Kenya's most beautiful lakes. You'll depart from Lake Nakuru after breakfast and head to the hot springs and geysers of Lake Bogoria. The lake itself is also home to almost 2 million flamingoes, and the local spa has both hot springs and swimming pools for your relaxation. After lunch, you'll head to Lake Naivasha for an afternoon boat safari to see the lake's resident hippos and water birds. At the end of your day, you'll retire to your Lake Naivasha accommodations.
Day 8: LAKE NAIVASHA - MAASAI MARA
You'll depart from Lake Naivasha after breakfast for the drive south to Kenya's most famous park: the Maasai Mara.Part of the vast Serengeti plains, the Maasai Mara playshost to a chapter of the famous Wildebeest Migration each year as 1.7 million wildebeest and more than 500,000 zebras and antelopes cross the swollen Mara River in hopes of finding safety on the Masai Mara's sweeping plains.
Even when the Wildebeest Migration is not occuring, you'll still have the chance to see the entire Big Five as well as Kenya's largest variety of animal life. After lunch at your lodge, you'll head out for an afternoon
and sunset game drive in search of big cats, elephants, giraffes, and more.
Day 9: MAASAI MARA
Wake before the dawn for the once-in-a-lifetime opportunity to witness a Maasai Mara sunrise. After a quick cup of coffee, you'll head out into the park to watch as the sun sets fire to the savannah and the big cats take advantage of the morning cool to search for a meal.
Alternatively, you can take to the skies with a hot air balloon safari that will see you soar above all of the action before setting down on the plains for a champagne breakfast among the wildlife. Ask your safari expert about adding a hot air balloon adventure to your safari.You'll then return to your lodge for a late breakfast before packing a picnic lunch and heading back out into the park for a day-long exploration of the Maasai Mara. You may also opt to relax at your lodge in the morning, enjoy lunch on site, and then head out again in the afternoon once the weather has cooled off a bit
Day 10: MAASAI MARA - NAIROBI
You'll bid farewell to the Masai Mara after breakfast and
return to Nairobi for your onward travel
WHATS INCLUDED?
Professional Safari Guide / Driver
All applicable Game Park Entrance Fees
Pick up from your hotel / airport and back
Accommodation on Full Board Basis
Game drives on Safari Jeep/Landcruiser with pop up roof for a game viewing
WHATS EXCLUDED?
International Airfare
Gratuity for your professional driver guide
Gratuity for Porterage / waiters at hotels, camps and airports
Drinks and any other expenses of personal nature